Op deze pagina kunnen programmeurs meer informatie vinden over het boeken van vrije voorstellingen, schoolvoorstellingen, workshops, en masterclasses.
Deze voorstellingen zijn te boeken voor 2021-2022:
BOEKINGSINFORMATIE
Voor informatie over uitkoopsommen, vrije voorstellingen en schoolvoorstellingen (incl. workshops/lesmateriaal) kunt u contact opnemen met:
Evi Meijer
Manager Boekingen
bookings@oorkaan.nl
T: +31 20 244 0 218
SPEELDUUR VOORSTELLING
De voorstellingen duren 30 tot 55 minuten en zijn zonder pauze.
SPEELVLAK EN CAPACITEIT
Het speelvlak varieert per productie. Dit is op te vragen bij Evi Meijer.
Randprogrammering
MAAK DE MIDDAG COMPLEET MET DE OORKAAN-BELEVING
In overleg met de concertzaal of het theater bieden we een randprogrammering aan. Denk hierbij aan een muziekworkshop of een meet & greet met de musici. Ook kunnen we het grootser aanpakken in de vorm van een mini festival met plaatselijke culturele (muziek) instellingen. Benieuwd naar de mogelijkheden? Neem dan contact op met Evi Meijer.
ONLINE EN VOOR THUIS
Het jonge publiek kan zich met hun ouders al in de huiskamer voorbereiden op wat ze gaan meemaken, horen en zien. Op onze website bij de producties onder 'VOOR THUIS' zijn hoorspelen, playlists en edu-marketingfilmpjes met opdrachten te vinden die kinderen thuis kunnen uitvoeren.
MASTERCLASSES OORKAAN-METHODE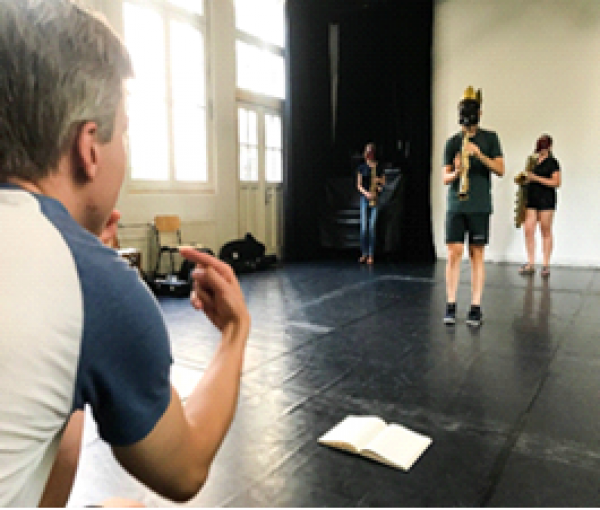 De Oorkaan-methode is een internationaal erkende benadering om met akoestische, mondiale klassieke muziek een theatraal concert te maken. De Methode richt zich enerzijds op het creëren van scenisch materiaal op basis van de muziek en de musici, en anderzijds op de ontwikkeling van de musicus tot veelzijdig performer. Makers en musici kunnen zich deze Methode eigen maken d.m.v. Masterclasses o.l.v. Caecilia Thunnissen en haar artistieke team. Geïnteresseerd in het boeken van een Masterclass? Lees HIER verder.