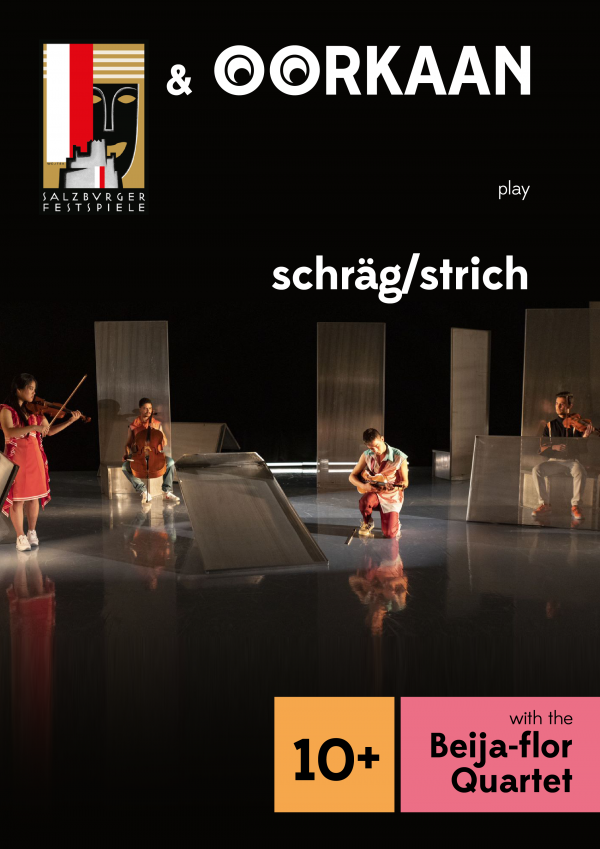 HOW DOES DIAGONAL SOUND?
Four individuals who don't know each other come together. The group occupies a space in which they have to relate to one another. You hear a "schräger Strich": a forward slash. The four characters each move at their own tempo in different directions, bowing their own timbres, which sometimes blend in harmony and then drift away from one another again. The balance is shaky and soon the sounds enter a whirling maze, only to reflect each other again a bit later on.
The musicians of the Beija-flor String Quartet continually try to keep in harmony with each other – on the one hand as a unified string quartet and on the other as independent individuals. The same applies to the four characters they play, who are attempting to approach one another. The musicians are thus addressing an existential question: how can you exist as an individual within a group, without losing yourself or causing friction?
Schräg/strich (slash) is staged concert, directed by Caecilia Thunnissen, at the invitation of Salzburger Festspiele with string quartets by Mozart and Debussy.
10
bestel kaarten
bekijk agenda
"The core idea is simple, the execution is beautifully poetic. Introducing a young audience to 'the string quartet', that's what it's all about. […] The young string quartet [...] is truly multilingual [...] it couldn't be more international, more multicultural. But all roads lead to making music together. [..] Beautiful stories arise from both hearing and seeing. You will probably hear the two pieces of music with new ears from now on."
On stage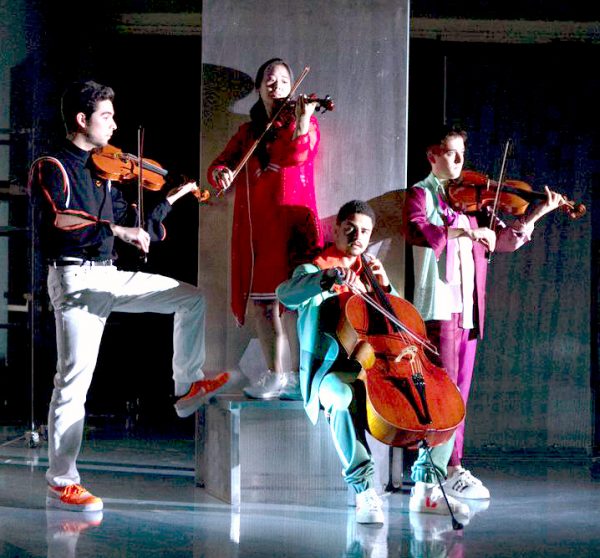 The Beija-flor Quartet was founded in 2015 by four talented students from the Mozarteum University in Salzburg under the direction of Leonhard Roczek (cellist of the Minetti Quartet). With numerous previous chamber music experiences of each individual, the quartet unites four young, passionately committed musicians from all over the world (Japan, Turkey, France, Brazil), making the quartet a unique and diverse ensemble, crossing boundaries and obstacles for the music breaks through. With a fresh approach to the music and stylistic interpretations, the young musicians set themselves the goal of not only inspiring their audience, but also emotionally enchanting them. The ensemble succeeds in this through its energetic and inspiring performances.
The music
Composer/arranger David Dramm brings together Mozart's string quartet in D minor KV 421 and Debussy's string quartet in G minor, in a new, inventive, through-composed score. Dramm plays with the musical material; stretching, condensing and combining it to create new interpretation and listening possibilities. Mozart's music suggests the familiar world: a place where you feel safe and secure. But at the same time, that is something you can rebel against. Debussy's music, on the other hand, suggests a ride on a roller coaster (which is also how life feels sometimes) and forms a nice contrast to Mozart's clear music idiom.
Behind the scenes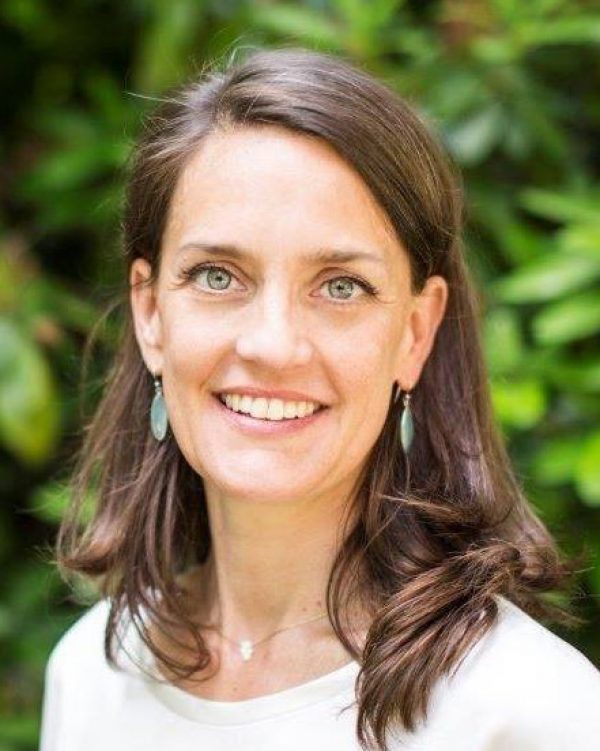 director Caecilia Thunnissen 
stage Morgana Machado Marques
costumes Merel van Marken Lichtenbelt 
musical arrangement David Dramm 
dramaturgy Yorick Stam 
Award winning stage director Caecilia Thunnissen directed several semi-scenic opera's with the Royal Concertgebouw Orchestra Amsterdam: Jeanne d'Arc au Bucher (2018) with Stéphane Deneve, Wagners Lohengrin (2015) with Sir Mark Elder, which was nominated as "Opera of the Year" by Place de l'Opera Magazine and Der fliegende Holländer (2013) under the baton of Andris Nelsons.
Since 2015 Caecilia is the artistic direction of Oorkaan and developed the 'Oorkaan Method', an internationally renowned artistic method by which musicians create a theatrical world around and with their music. These staged concerts are regularly invited worldwide. In 2020, Thunnissen won the YAMaward 2020 for Best Small Ensemble with Tickle (2+), an international coproduction of Oorkaan, The Dutch National Opera and the Philharmonie Luxembourg. For Oorkaan, she has directed Laat me met rust! (2017) with the Netherlands Chamber Orchestra, and with the Royal Concertgebouw Orchestra the family concerts Musical Catwalk (2017) with Daniele Gatti, Romeo & Juliette (2018) with Gustavo Gimeno and Tarantula and the Dance of the Animals (2018).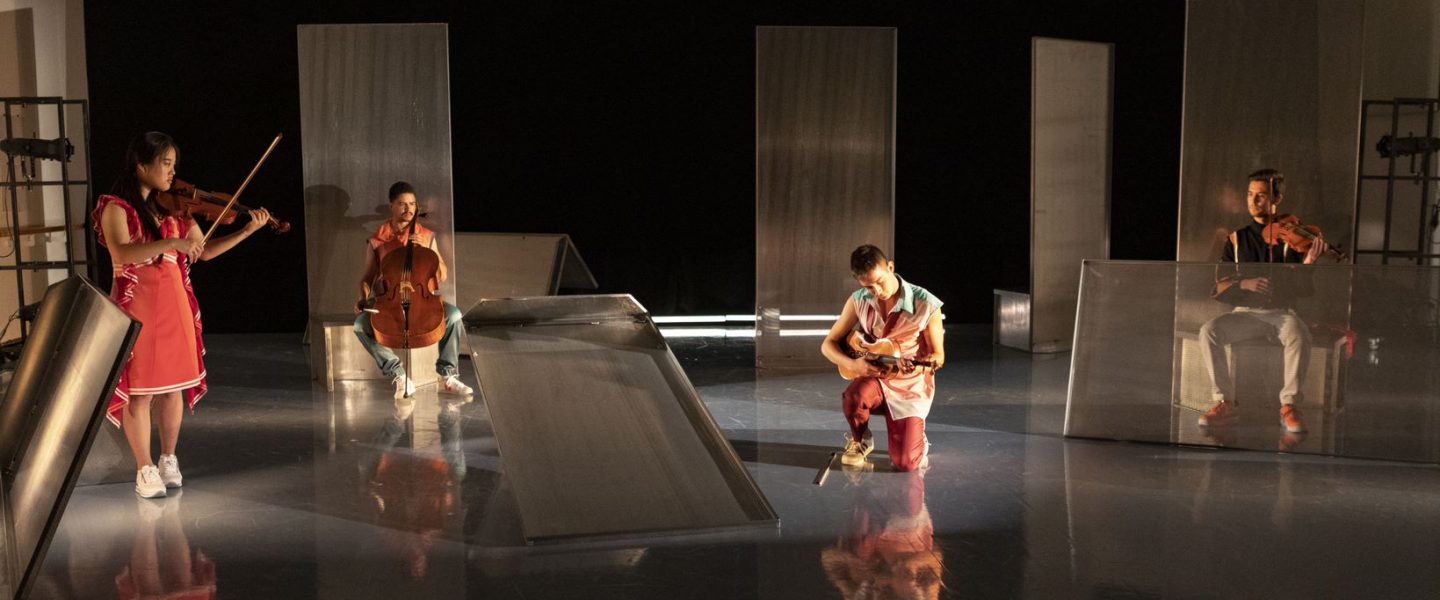 Press
"The musicians play standing, on their knees or lying down, and Guilherme Moraes amazes us as a cellist who can also play his instrument while walking through the room with it. […] But above all there is the music: two string quartets, by Mozart and Debussy, are the sound material with which composer-arranger David Dramm plays, and with which [Caecilia] Thunnissen finds exciting and repeatedly comic scenes without words. How the Beija-flor Quartet remains musically sovereign in all movements is amazing. And with the loud closing applause and cheers, all distance was forgotten anyway." – Salzburger Nachrichten