Sietske de Haan new Business Director at Oorkaan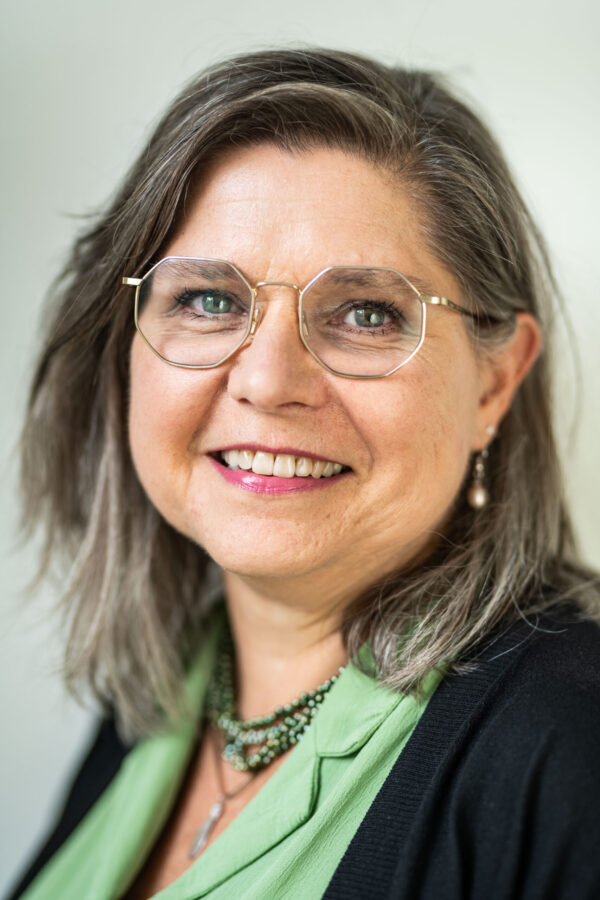 Amsterdam, Nov. 3, 2023 
On May 22, 2023, Sietske de Haan started as interim business manager at Oorkaan. She quickly proved to be the right person in the right place at this international music company that specializes in live music for audiences from 2 to 102 years old. Oorkaan is pleased to announce that her interim assignment will be transformed into an employment contract. 
Floris Kortie, chairman of the board: "Sietske made a flying start as interim business leader. With a wealth of experience and a very big heart for the performing arts it soon became clear that she is a great fit for Oorkaan. Sietske understands what we want to achieve with Oorkaan and is someone who is not easily driven crazy. The perfect business leader to realize our sky-high ambitions!" 
Sietske de Haan has gone through many phases of the national cultural system in her career and has been an early advocate for an inclusive sector. In addition to in-depth financial knowledge, she has quite a track record as a writer-editor, including at Dans Magazine. She started her career in the performing arts at the International Dance Theatre and then worked as a business leader at Youth Theatre Unique Affairs, Urban Myth and Veem House for Performance, among others.  
With the major cuts to culture in 2012, she left the sector temporarily. In recent years, she worked at the Rutu Foundation, as a business leader at Raymi Sambo Makes, at MCNV in Amsterdam and as a business supporter at Werkgebouw het Veem.  
Her heart is still with the performing arts, so she found her way back. 
Sietske de Haan on her choice of Oorkaan: "Youth performing arts has a special place in the sector and Oorkaan, as a youth music company, has a unique position within it. Right from my start at Oorkaan, I realized that I feel, still, at home with that and I am happy that we can turn a temporary role into a permanent one. I look forward to working with the team at Oorkaan, now first to write a beautiful, appealing plan for the coming arts plan period. And then to contribute to the further strengthening of the position of Oorkaan on Dutch and international stages and to the efforts to increase diversity in the chain from music school to stage.  
Caecilia Thunnissen, artistic director, the Oorkaan team and the Oorkaan Ensemble are also pleased that Sietske de Haan, with her years of experience in the performing arts, will be taking on the role of business leader at Oorkaan on a permanent basis. She steps in at an important time when the future plans of this national institution for the new Kunstenplan 2025 - 2028 are being thought out, written down and also calculated.  
Caecilia Thunnissen, Artistic Director: "The Fair Practice Code, which is not only about Fair Pay, but also includes the Diversity & Inclusion Code, the Climate Code and the Governance Code, is the basis on which our artistic activities with social impact and our academy for talent development are realized. With Sietske de Haan we have an experienced business leader among us who has a vision in all these areas and knows how to realize our goals with an executable strategy. With her beside me in the duo-directorate I feel fully supported and I see the future of Oorkaan with great confidence. I am therefore grateful that Sietske has chosen Oorkaan and the fantastic team, ensemble and board behind it." 
About Oorkaan 
Oorkaan enriches as many small and large ears as possible with the infinite world of music. Music belongs to and is for everyone. You can understand music without saying a word. It touches, scrufs, inspires or irritates, but above all it never leaves you unmoved. Music creates space for imagination and wonder. And when music is experienced together in a live performance, music connects. 
Music company Oorkaan (since 2001) is a leading, internationally operating national institution with its own Oorkaan Ensemble (since 2021) and collaborates with guest ensembles and orchestras. 
Annually there are about 150 concerts and around 30,000 visitors are reached, including many school children who usually do not find access to (live) performed serious music. An Oorkaan production is without words (Language No Problem) and, like a concert, there are only musicians on stage.