MASTER CLASSES OORKAAN METHOD
The Oorkaan method is an internationally recognized approach to creating a theatrical concert with acoustic, global classical music. The Method focuses on the one hand on creating scenic material based on the music and the musicians, and on the other hand on the development of the musician into a versatile performer. Makers and musicians can master this Method through Masterclasses led by Caecilia Thunnissen and her artistic team.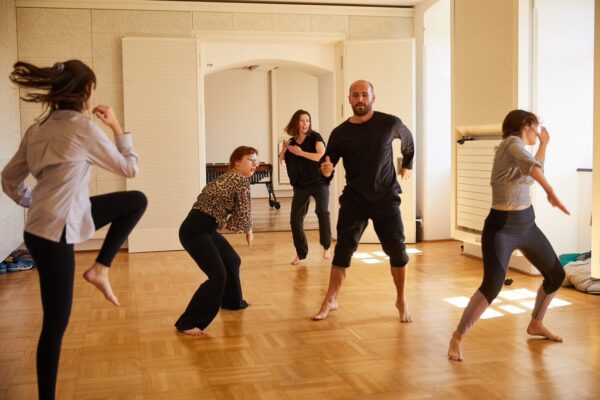 MASTER CLASSES FOR MUSICIANS
A unique way to master the Oorkaan method and to develop your own combination of playing and making music. Artistic director Caecilia Thunnissen regularly gives master classes in the Netherlands and abroad, including: ArtEZ Zwolle, Youth Wien, Salzburg Festival, Cello Biennale Amsterdam and the Canal Festival. A four-day Method Masterclass can be organized for ensembles consisting of a maximum of 8 musicians. This includes physical game training by two of our best trainers, and scene workshops according to the Oorkaan method by Caecilia Thunnissen.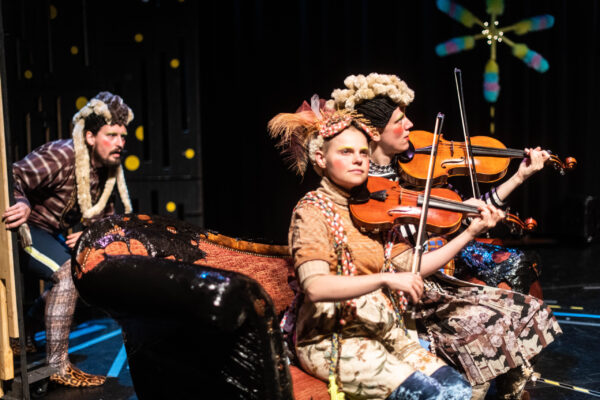 MASTER CLASSES FOR DIRECTORS
Directors can also be trained according to the Oorkaan method to discover what you need to develop a theatrical concert. For this masterclass we take one of these production ensembles to your city: the New Amsterdam Clarinet Quartet from Dreamblowers, or Trio Diamanda Dramm by Strange Zones. This master class makes it possible for two directors to work with one of these two ensembles for three days, under the guidance of Caecilia Thunnissen. Around these training days, the original Oorkaan production will be performed for audiences (young and old).
TALENT AND MUSIC DEVELOPMENT
That Oorkaan is a multiple prize winner of the international Young Audiences Music Awards (YAMawards) for the best music productions for children, indicates that Oorkaan occupies a unique position in the performing arts and is a global leader in the field of the youth music genre. In this role, Oorkaan invests in building new audiences and in the talent development of makers and young talented musicians. At Oorkaan they are given the space within the Oorkaan Method Masterclasses to develop a new vision on making and playing for young and old.
TAILORED
Finally, our master classes can also be tailor-made, for a specific duration and/or groups.