Here you can find more information about the Oorkaan Ensemble with harpist Michela Zanoni, clarinetist Michele Mazzini, bayanist Robbrecht Van Cauwenberghe and percussionist Veysel Dzhesur. The ensemble's permanent directors are Caecilia Thunnissen, artistic director Oorkaan, and artistic coordinator Yorick Stam.
In its 20th anniversary, Oorkaan presents her own ensemble, with four multi-talented, sparkling young musicians of international top level. A beautiful sublimation of everything Oorkaan has built up in 20 years of artistic signature and playing style. Harpist Michela Zanoni, clarinetist Michele Mazzini, bayanist Robbrecht Van Cauwenberghe and percussionist Veysel Dzhesur together form the Oorkaan Ensemble. They are trained according to the Oorkaan method to become theatrical performing musicians. They play all music by heart and thus create space for theatrical performance. The repertoire they play has a double mission: to introduce as many small and large ears as possible to music performed live and to break open the canon with global classical music.
Michela Zanonic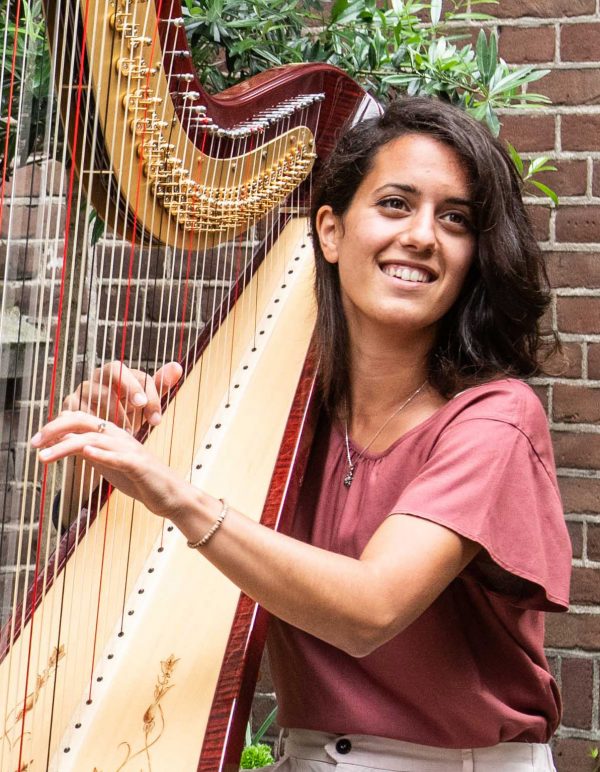 Italian harpist Michela Zanoni is described as an exciting and engaging performer by her former teacher Gabriella Dall'Olio. Her aim to make classical music accessible to everyone motivates her to take part in interdisciplinary projects. Initiator of "It's not about what you see," she brought together three dancers, a composer, a percussionist and a singer to create a performance about mental health and loneliness in 2018.
As part of her Master at the Conservatorium van Amsterdam, Michela works on Creative Performances and her thesis focuses on designing concerts for young people. As a soloist and chamber musician, she has performed at St Martin-in-the-Fields as winner of the John Marson prize, at the Royal Festival Hall in London, at the Farmleigh House in Dublin for H.S.H Prince Albert II of Monaco's state visit to Ireland and at the Monte Carlo's Royal Palace for H.S.H Princess Antoinette's anniversary.
She debuted with the Monte Carlo Philharmonic Orchestra when she was 20 with the 2nd movement of Mozart Flute and harp Concerto which she played entirely a few years later at Musique-Cordiale Festival in Seillans (France). Along with her love for music, Michela is a salsa dancer and she is intrigued about Latin American cultures. With Ebeno Duo she aims to bring this passion into her playing and explore the possibilities of the harp in the Latin-American and Spanish repertoire.
She is also a founding member of Meridia Trio (flute, viola and harp) whose repertoire ranges from Debussy to Miguel Del Aguila. Michela has won several prizes including a 3rd prize at the international "Concours Français de la Harpe" in Limoge and at the prestigious Camac North London competition 2018. She has been a recipient of the Philharmonia Orchestra MMSF Harp Fellowship 2018-2019. She played with Young Musicians Symphony Orchestra, at Aspen Music Festival with Princess Grace scholarship and toured with the Mediterranean Youth Orchestra.
During 2015-2019 Michela freelanced with different orchestras and choirs in London playing, among other masterpieces, Ceremony of Carols, La Mer, Nutcracker and Symphony Fantastique. Michela graduated with a first class Honours from Trinity Laban Conservatoire of Music and Dance under the guidance of Gabriella Dall'Olio and Frances Kelly.
She is currently studying with Erika Waardenburg and Gwyneth Wentink in Amsterdam. She is grateful to SOGEDA, Trinity Laban and The Johnand Mortimer Foundation for having supported her studies and last but not least to her first teacher Noelle Vera to have passed down the passion for music and the harp to her.
Michele Mazzini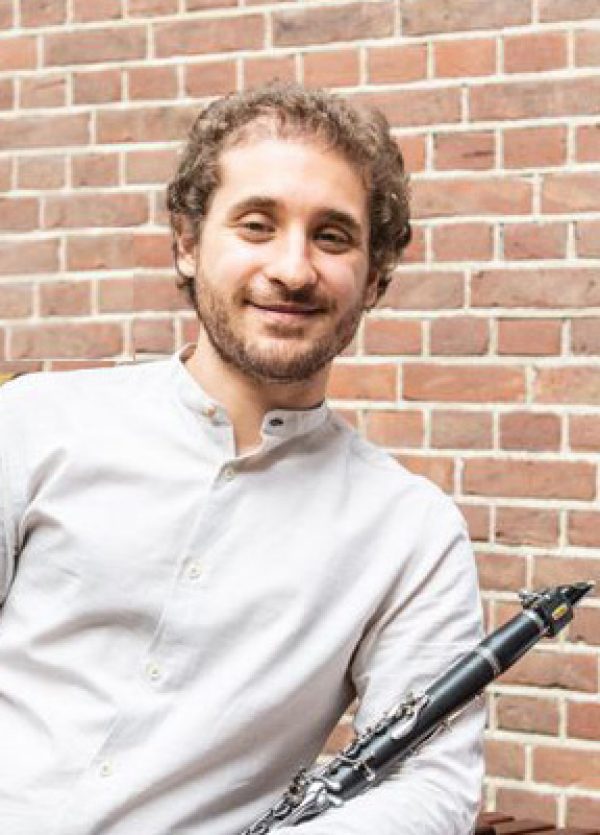 Michele Mazzini graduated with maximum evaluation in classical clarinet in Milan conservatory G. Verdi in 2016. He also studied composition and piano as side subject in the same academy. He attended international master classes in Lugano, Siena, Graz and Lier.
After his master's graduation, in 2017, he attended a practicum in Stuttgart with Marco Stroppa's composition class and, in 2018, studied improvisation in Siena Jazz with Stefano Battaglia. He graduated in 2020 from a bass clarinet master in new music at the Conservatorium van Amsterdam with Erik van Deuren.
Michele has been constantly active in the contemporary music world: with the group ImprovvisoFantasia he performed on various occasions in Milan, Rome, Turin, Trieste, with music by Cage, Stockahusen and Maderna. He recorded the world premiere or Sylvano Bussotti Grandi Numeri (Ars publica). In 2018, he performed the Italian premiere of the whole Cornelius Cardew's Treatise in Milan's Museo del 900.
Since he arrived in Amsterdam, as a soloist, he performed in The Space for New Nuts Amsterdam and at Concertzender radio program (Utrecht). Furthermore, he performed his Light Blue solo project, both in Vondelpark Open Air Theatre (June 2019) and in Oosterkerk (October 2019). He has also performed at Music Building on the IJ (February 2020), and Korzo Theater (September 2020) with ensemble Insomnio.
His piece "Blue Mass," written for duo Ebano, will be premiered at the Grachtenfestival, Gaudeamus Musicweek and November Music throughout 2021.
Michele followed the Javanese Gamelan elective course between 2018 and 2020 at the Conservatorium van Amsterdam, during his master's, and after that, he currently studies gamelan at Gamelanhuis, Amsterdam.
Robbrecht Van Cauwenberghe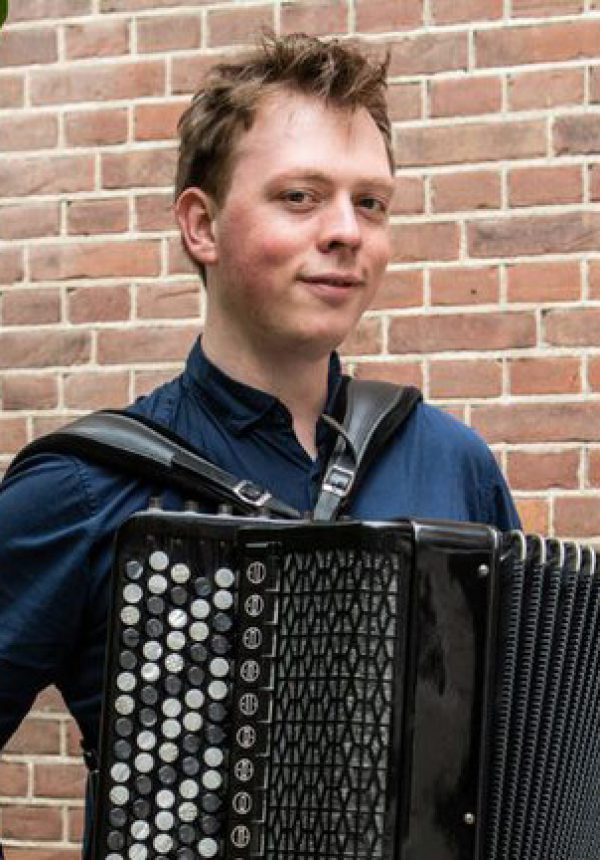 Robbrecht Van Cauwenberghe is regarded as one of the best young classical accordion players of his generation. Recently, he made his appearance in productions of the Nederlandse Reisopera, Theater Sonnevanck, Théatre d'art and opera company The Fat Lady as well as several radio and TV programs, e.g. a one-week residency in "Opium" (Dutch National radio 4) and in the Podium Witteman television program on classical music, where he was invited as "Young Hero".
He received regular lessons from An Raskin at the Royal Conservatoire in The Hague and Janne Rättyä at the Kunstuniversität Graz (Austria) and holds a degree in musicology from the Catholic University in Leuven (Belgium), graduating in 2018 with the qualification 'magna cum laude'.
As a chamber musician, Robbrecht is frequently heard on national and international stages, e.g. Concertgebouw (Amsterdam), Grachtenfestival (Amsterdam), TivoliVredenburg (Utrecht), National Palace of Culture (Sofia) as well as in many Dutch theatres with partners as violinist Coraline Groen (member of the Royal Concertgebouw Orchestra), soprano Lisalotte Gerards and saxophonist Carlos Gimenez. Robbrecht plays on a Jupiter Bayan (Russian type of accordion) which was especially built for him in Moscow.
www.classicaccordion.com
www.violinbajan.com
Veysel Dzhesur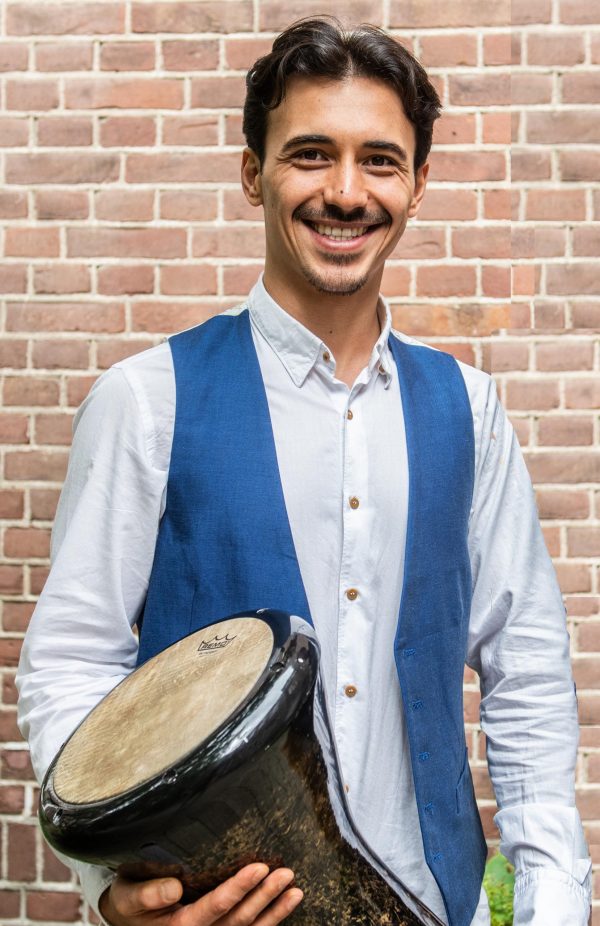 Veysel Dzhesur was born in Izmir, Turkey. Following his interest for music as a child, he began to study first trumpet and later on classical percussion at the conservatory.
During his bachelor he gave concerts all over the Turkey with orchestras like CSO, Izmir Symphony and more. He extended his expertise through master classes, competitions, tours and teaching as well. While continuing his percussion studies at the Conservatory of Rotterdam, he developed his second passion for playing Middle Eastern music and collaborates with other artists in regular live performances.
Veysel obtained his first Bachelor degree at Dokuz Eylul University in 2014, where he studied with Murat Polge and Reha Kaya Demircan. Already during his studies, he has been a recurring member of several orchestras, such as the State Orchestra of Izmir, Ankara and Antalya.
He also performed as a marimba soloist and has attended master classes with, for example, Yasmin Kolberg. Currently he is in the last year of his master's degree at the Conservatory of Rotterdam, where he studies with Chris Leenders, Hans Leenders and Ramon Lormans.
He is a guest player with Sinfonia Rotterdam and also had the chance to perform under the baton of Valery Gergiev. Veysel is proficient in various styles of music, as he also plays Turkish and Latin hand percussion instruments. https://veyseldzhesur.com/
CAECILIA THUNNISSEN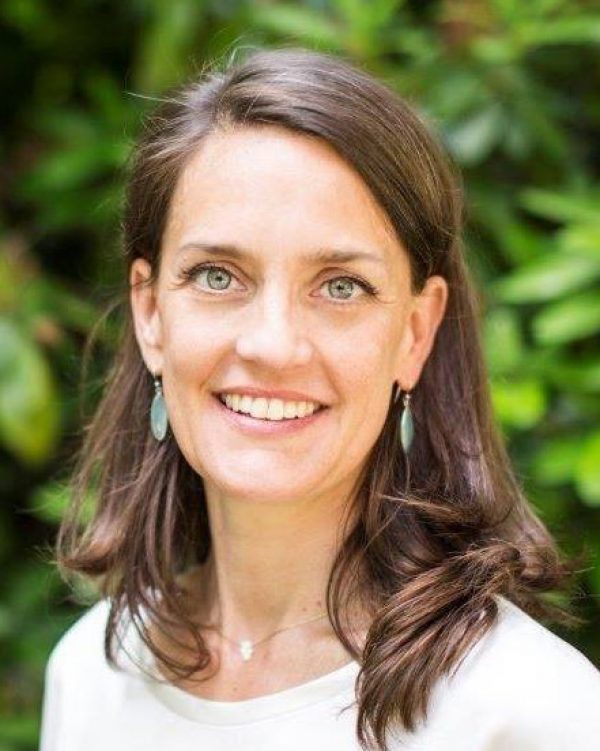 CAECILIA THUNNISSEN
Award winning stage director Caecilia Thunnissen directed several semi-scenic operas with the Royal Concertgebouw Orchestra Amsterdam: Joan of Arc au Bucher (2018) with Stéphane Deneve, Wagner's Lohengrin (2015) with Sir Mark Elder, which was nominated as "Opera of the Year" by Place de l'Opera Magazine and Der flying Hollander (2013) under the baton of Andris Nelsons. In these productions she got the chance to work with worlds best opera singers like Klaus Florian Vogt as Lohengrin, Camilla Nylund as Elsa, Christine Goerke, Claire de Chévigné and Judit Kutasi in Honegger's dramatic oratorio and Anja Kampe as Senta and Christopher Ventris as Erik.
Since 2015 Thunnissen took over the artistic direction of Oorkaan. Founded in 2001 in the Concertgebouw Amsterdam, Oorkaan is the internationally awarded organization that dedicates itself to the creation of high-quality staged concerts for young audiences. Caecilia developed the "Oorkaan Method", an internationally renowned artistic method by which musicians create a theatrical world around and with their music. These staged concerts are regularly invited worldwide. In 2020, Thunnissen won the YAMaward 2020 for Best Small Ensemble with tickle (2+), an international co-production of Oorkaan, The Dutch National Opera and the Philharmonie Luxembourg. For Oorkaan, she has directed Leave me alone! (2017) with the Netherlands Chamber Orchestra, and with the Royal Concertgebouw Orchestra the family concerts Musical Catwalk (2017) with Daniele Gatti, Romeo & Juliette (2018) with Gustavo Gimeno and Tarantula and the Dance of the Animals (2018).
From 2010 until 2012 she was dramaturge and company manager of Dance Company Nanine Linning in Osnabrück, Germany. One of her productions with Linning was nominated for Der Faust, Germany's prestigious theater prize. Noted Dutch daily NRC Handelsblad called Caecilia's direction of Umheimliches Weh - an adaptation of a Mendelssohn's Liedspiel - the surprise of the 2009 Utrecht Early Music Festival.
Caecilia got her Master of Arts degree in Theatre, Film and TV Science, and in Culture Policy and Management at the University Utrecht and finished a study in Acting & Stage Direction at De Theaterkade in Amsterdam.
Yorick Stam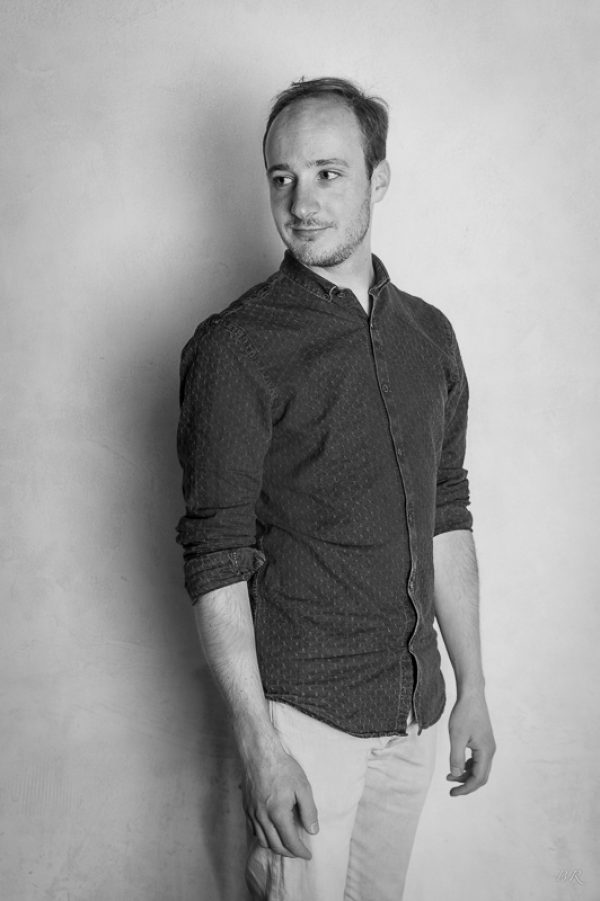 YORICK TRIBE
Yorick Stam is a director, songwriter, and singer. After finishing the directing program at Maastricht Theatre Academy and then the prestigious master Theatre Singing/Singer-performer, he now focuses on both music and theatre, rarely separately from each other.
He graduated his directing program with the opera Blauwbaards Burcht by Béla Bartók. He then worked as a freelance director for various companies and festivals, such as Musica Sacra and the Gentse Feesten. He was regularly involved in Opera Spanga productions, as assistant director or stage manager. He also made several small productions under his own management, and is a regular editor for De Nieuwe Toneelbibliotheek. His own ensemble, under the name Yorick Stam, plays new Dutch-language repertoire of his hand. At Oorkaan, he focuses on the mission of giving a young audience the change to discover the world of global classical music in theatrical ways. yorickstam.nl
Esther Snelder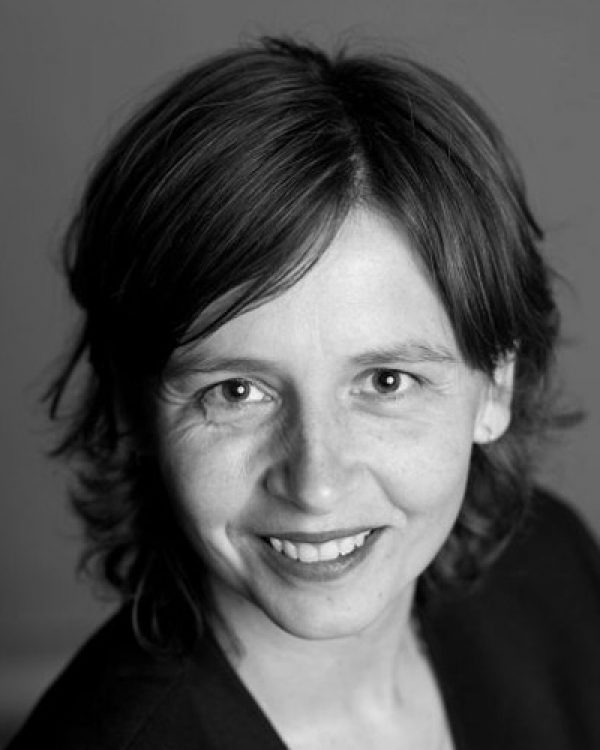 Trainer Esther Snelder
Esther graduated in Mime in 1997 at the Theater Faculty of the Amsterdam School of the Arts, where she obtained her Mime Teachership in 1998. As a performer she has collaborated with various dance and theater makers, such as Kassys, Jerôme Bel, Nicole Beutler (NB projects), Magne van den Berg, René Geerlings, Sanne van Rijn, De Gemeenschap (Roy Peters and Rob de Graaf) and Jetse Batelaan (Artemis). Esther teaches at the Amsterdam Mime School where she gives physical acting lessons and guides and advises students on their projects. She is also a physical acting and Alexander technique teacher at ArtEZ University of the Arts in Arnhem.
Gerindo Kartadinata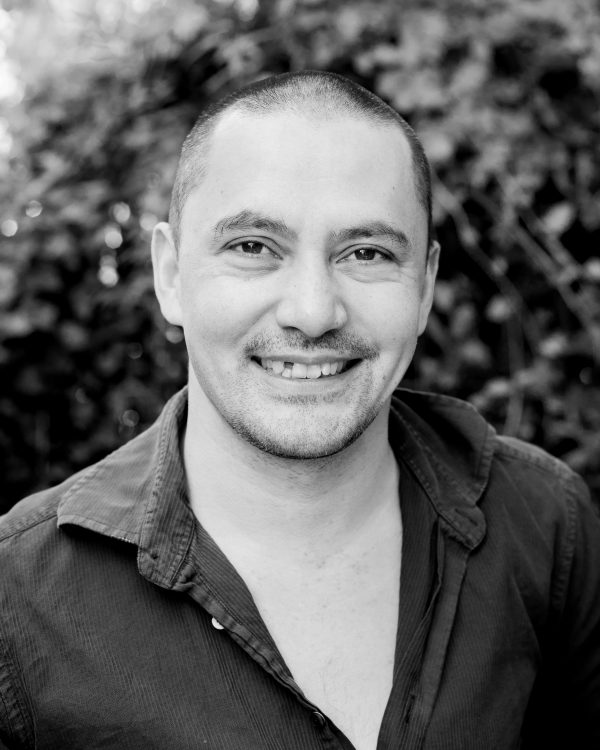 Trainer Gerindo Kartadinata
Gerindo graduated from the AHK / Mime degree program in 1997. Over the past 20 years he has made numerous short performances and performances and has worked with various theater makers, including: Bambie, Lotte v/d Berg, Marien Jongewaard, Jetse Batelaan, Ko v/d Bosch, Ola Mafaalani, Nicole Beutler, Luc Boyer, Duro Toomato, Monika Haasova, Karina Holla, Ulrike Quade, Golden Palace, Via Berlin, Ibelisse Guardia, Zhana Ivanova and Silbersee. Since 2009 he has been giving lessons, workshops and guidance in physical acting, including at the Toneelschool Arnhem, the CODARTS circus school and for Oorkaan.