On this page you can find more information about the Oorkaan team and board. Open vacancies are published at the bottom of this page.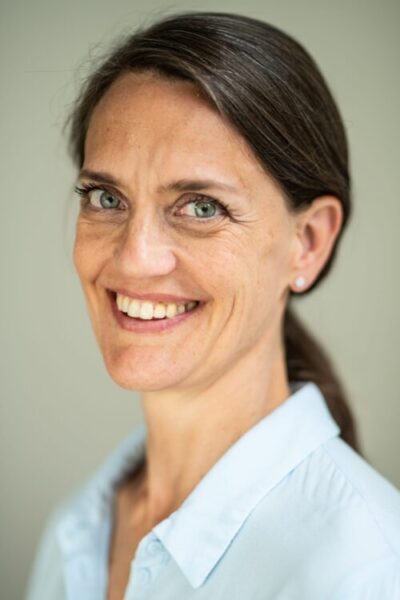 Caecilia Thunnissen
Artistic director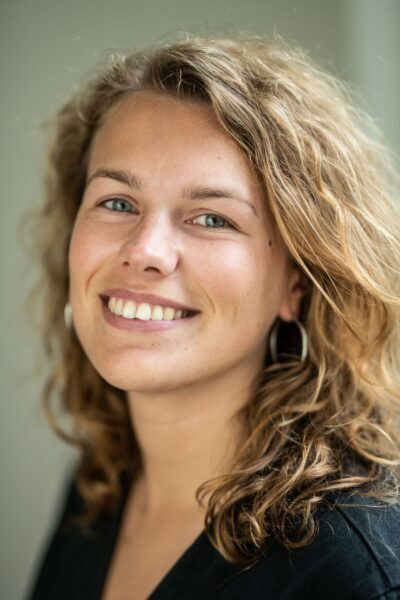 Evi Meijer
Manager of artistic affairs (maternity observation)
Manager of artistic affairs (maternity observation)
evi@oorkaan.nl
T: +31 20 244 0 218
Evi studied Media & Culture in Utrecht, with a subsequent master's degree in Art, Culture & Politics in Amsterdam. After an internship at Museum Catharijneconvent where she helped set up a Christmas project for children, she knew which direction she wanted to go: culture, organization, and preferably something for a young audience. She joined Oorkaan in 2021 as manager of bookings. She now temporarily fills the position of artistic affairs manager, translating creative processes into practical elaborations.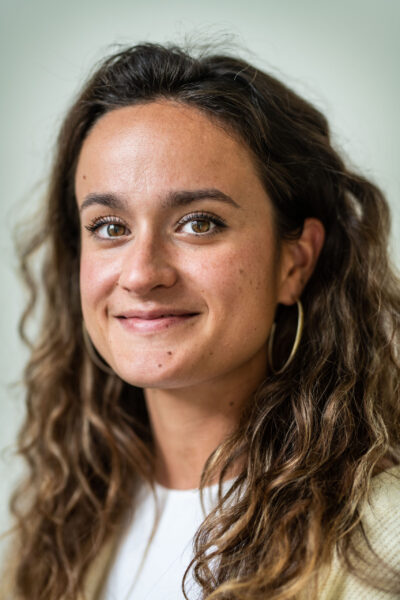 Florence Vincent
Office manager
Office manager
info@oorkaan.nl
Florence is half French and half Dutch and lived and worked in Barcelona as part of her studies at Hotelschool The Hague. After graduating, she went to work as a Junior Consultant in a hospital, where she advised on how leveraging hospitality can improve the hospital experience of patients. She then pursued a Management Traineeship in a corporate company, but was looking for something that could bring together her love of music and children. Florence has worked as Office Manager and Management Assistant at Oorkaan since September 2023.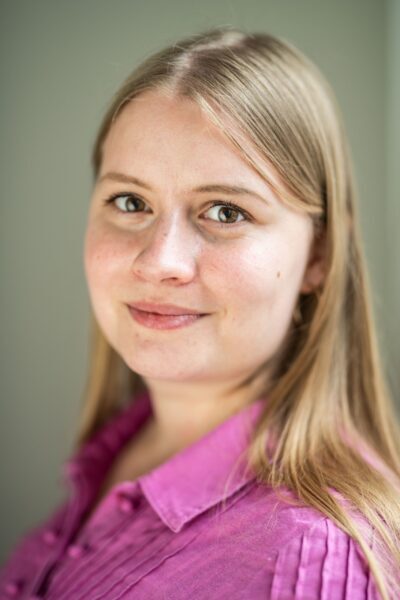 Judith Evens
Marketing manager
Marketing manager
judith@oorkaan.nl
Judith studied Musicology at the University of Amsterdam. She graduated within the Music & Disability Studies research area with a thesis on Dutch music interpreting and translating music into sign language. Now she continues her education with a master's degree in Health Humanities in Tilburg.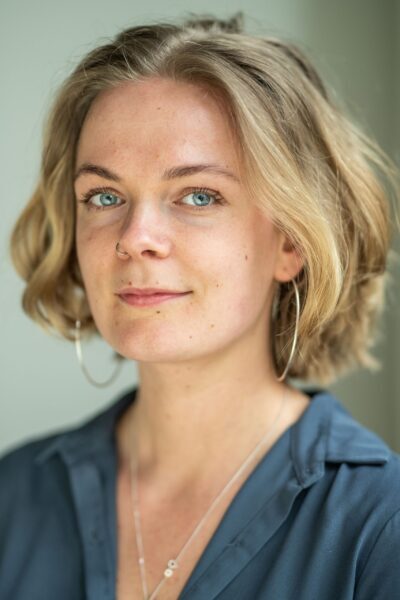 Julia de Koning
Marketing creative
Marketing creative
julia@oorkaan.nl
T: +31 20 24 40215
Julia studied Media, Information and Communication at the Hogeschool van Amsterdam. She also completed a minor in Philosophy, World Religions and Spirituality at the Hogeschool van Utrecht. After her internship at The School of Life, where she helped with the production and marketing of events, she knew she would like to use her practical knowledge in the creative sector. In the years that followed, she has been involved with several Amsterdam-based organizations in the cultural-social field. Julia has been working as a marketing creative at Oorkaan since January 2022.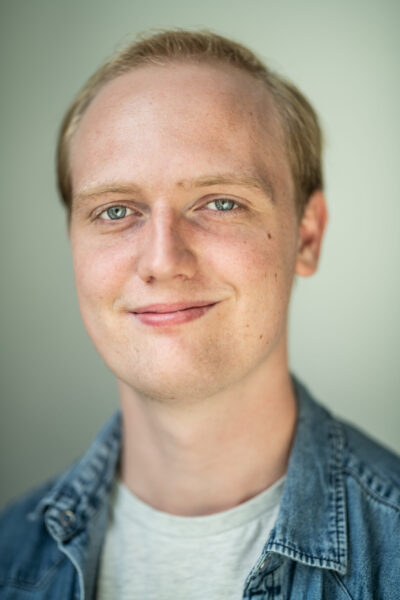 Lars van der Meer
Junior production manager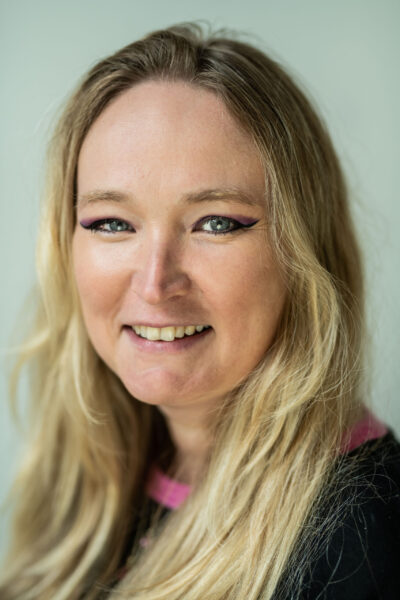 Maaike-Merel van Baarzel
Manager of education and participation
Education and Participation Coordinator.
maaike-merel@oorkaan.nl
T: +31 20 24 40215
Maaike–Merel received her Master of Music degree from the Utrecht Conservatory of Music in 2010. She also studied Theater, Film and Television Studies at Utrecht University and completed the academy of the Royal Concertgebouw Orchestra. After a successful career as a viola player, she decided to put her creativity, love for children and passion for music behind the scenes. In 2022 Maaike–Merel worked as Programmer Education at the Netherlands Philharmonic Orchestra. From August 2023, she is working as Manager Education & Participation at Oorkaan.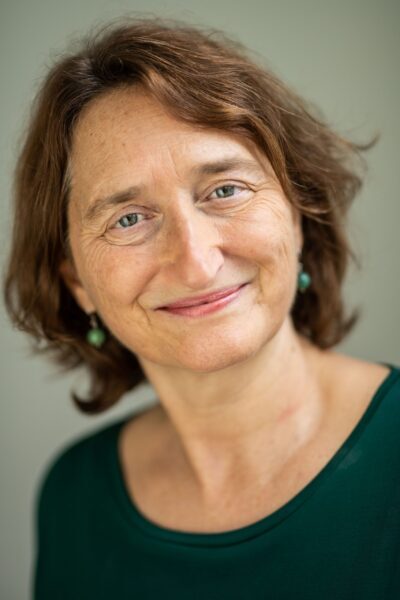 Mariateresa Buttarelli
Tour Production Manager
Tour Production Manager
mariateresa@oorkaan.nl
T: +31 20 2440219
After training as an actor at the Teatro Tascabile di Bergamo in Italy, Mariateresa studied Indonesian culture and Bahasa and Balinese. She has traveled in Asia to immerse herself in traditional Asian musical theater. She subsequently presented high-quality performing art from Asia in Europe and South America, for the last 20 years as an independent entrepreneur, from Singapore and since 1998 from the Netherlands. She held the positions of producer, project manager and business manager. Working at Oorkaan since January 2018.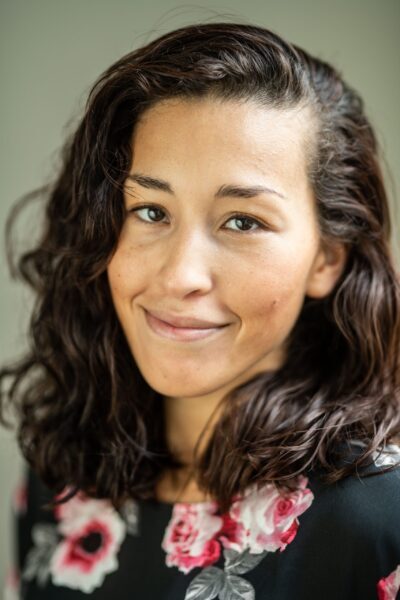 Volunteer
Ouafae studied Tourism Management at the ROC of Amsterdam. After her diploma she worked in tourism, but wanted to take a different path. That's how she ended up as a volunteer at Oorkaan and she supports the Office Manager and provides the delicious lunch at the office. In her spare time she enjoys reading about history or being creative with painting, sewing or embroidery. Ouafae has been involved with Oorkaan since the beginning of 2021.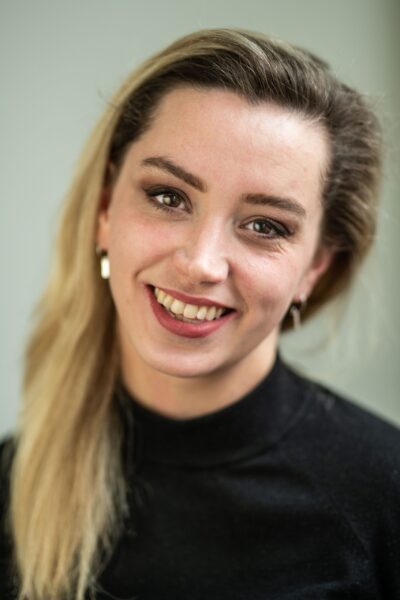 Selma Hanzon-Keijzer
Manager of Artistic Affairs (maternity leave)
Artistic Affairs Manager
selma@oorkaan.nl
In 2015, Selma graduated from the Performing Arts Production Course at the Amsterdam Theater School. During her training, she did an internship at WijkSafari Utrecht of the Zina Platform and Vreugdetranen Drogen Snel of the Ro Theater. She graduated with the location performance TULPMANIA by the Veenfabriek where she met Frank Siera and Oukje den Hollander. Since then, Selma has mainly worked as a producer for musical theater and location theater performances. In the past, Selma already worked for Oorkaan and produced several productions, nationally and internationally. Now in the role of Artistic Affairs Manager, she focuses on long-term planning and new creations up to the premiere.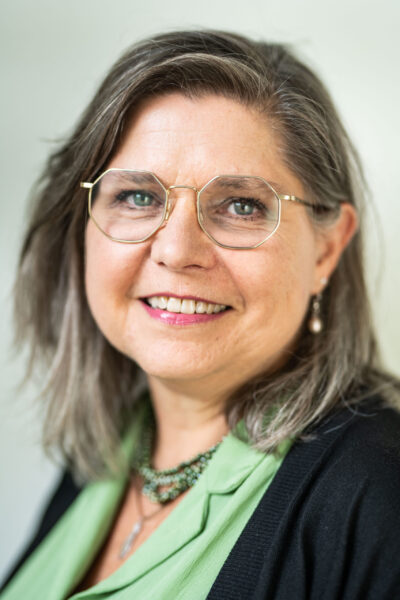 Sietske de Haan
Business director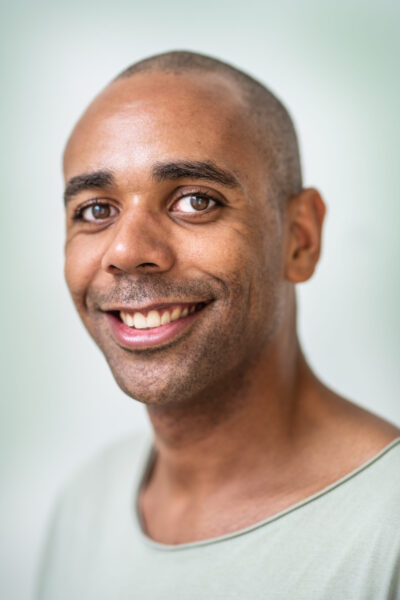 Sylvenzo Bijlhout
Bookings manager
Bookings manager
sylvenzo@oorkaan.nl
T: +31 20 2440218
Sylvenzo spent years organizing and promoting events for Amsterdam nightclubs and festivals. He then spent 5 years working for a tech startup to master the intricacies of business. Eventually he returned to the creative sector. He took an acting course and also initiates and develops its own creative projects. A great love of music is always at the center of everything he does.
The board
The board of the Oorkaan Foundation currently consists of five people who meet regularly to discuss policy and the state of affairs at Oorkaan.
Mr. F. Kortie - chair
Floris Kortie is a presenter and program maker. He can be seen weekly at 'Podium Klassiek' and also involved in classical music festival Wonderfeel and the Vondelpark Open Air Theater.
Drs PM Derkman-Oosterom – treasurer
Pauline is the treasurer of the Oorkaan board and Managing Director Workplace Solutions at Aegon Netherlands in The Hague
Drs. DBM Pinedo – secretary
Danielle is an employment law attorney at Baker McKenzie.
Mrs. M. Koenekoop – board member
Marjon has her own management Ivy Artists in which she mainly represents foreign musicians and until recently she was business manager of the Chamber Music Festival Utrecht. She is also part of the board of Muziek aan Bed and acts as a member of the music committee for the Performing Arts Fund.
Vacancies
Oorkaan is effective immediately looking for a Marketing and Communication Manager (32 hours) (m/f/x). Someone who with a strategic and social view knows how to position Oorkaan firmly with the most important stakeholders. Read here further.