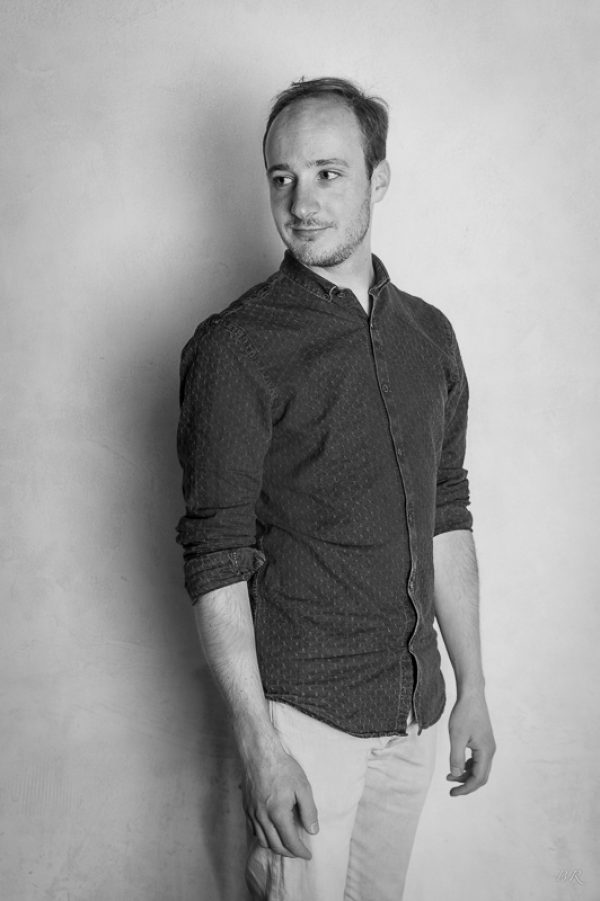 Yorick Stam (1987) is a songwriter, singer and director. Since 2017, he has formed a permanent ensemble with Marie-José Didderen-Sonneveld, Bart Rademakers and George Janssen under the name Yorick Stam. He is artistic coördinator and director at Oorkaan and works freelance as a director and assistant director.
In 2011, he graduated as a director at the Maastricht Theater Academy, with the opera Blauwbaards Burcht by Béla Bartók. He subsequently directs music theatre, such as 'Roes' for Musica Sacra, works with the newly founded music theater company De Bunch, teaches opera singers at the Maastricht Conservatory, and regularly participates in Opera Spanga productions as assistant director.
Don't miss the show Yorick sings Shaffy from 2010: a song performance about Ramses Shaffy, which he makes with Bart Rademakers. This performance is highly appreciated by the public, and is the reason for a preparatory year at the Maastricht Conservatory, with singing lessons from Gé Titulaer.
In June 2014 he was admitted for the prestigious master's in Theater Singing/Singer-performer at the Theater School and the Conservatorium Amsterdam. Here he focuses on writing his own repertoire. And with success: in 2016 he will graduate with his own Dutch-language song program: HOOP.