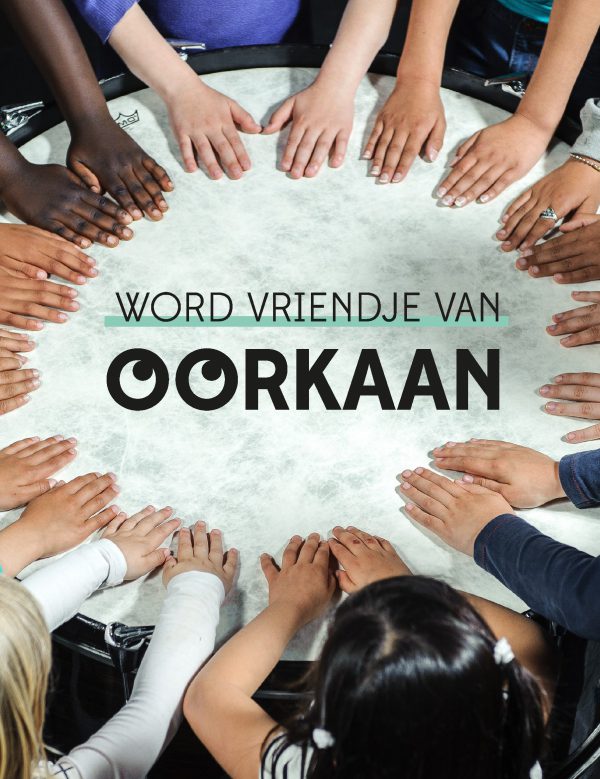 Oorkaan maakt concerten voor kinderen en wil zoveel mogelijk kleine en grote oren de oneindige wereld van muziek laten ontdekken. Word gratis vriendje van Oorkaan en benut de speciale vriendjesvoordelen.
ALS VRIENDJE:
* krijg je iedere maand een nieuwsbrief met interessant vriendjesnieuws
* weet je altijd als eerste alles over speciale acties
* kun je mooie prijzen winnen en cadeautjes krijgen bij de voorstelling
* maak je kans op vrijkaarten en korting voor de hele familie!
Zo word je ons vriendje:
Klik hieronder op de knop AANMELDEN en vul o.a. je naam, emailadres en postadres in, en ben je officieel ons vriendje. ;-)
Voor meer informatie kun je contact opnemen via info@oorkaan.nl +31 20 6202828.
Ambassaseurs Oorkaan gezocht!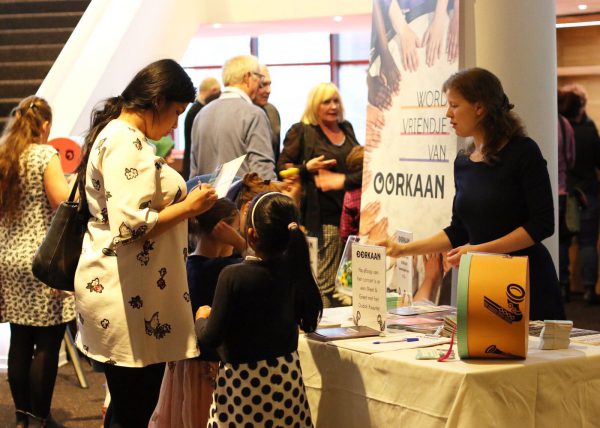 Ben jij een moeder, vader, opa, oma, tante, oom, student of iemand die het leuk zou vinden om regelmatig kosteloos met de (klein)kinderen of nichtjes en neefjes naar Oorkaan-concerten te gaan en in ruil hiervoor achter een Oorkaan-vriendjestafel wil staan voor en na een concert? Dan zijn wij op zoek naar jou! De vriendjestafel dient ter promotie van Oorkaan en onze concerten, waarbij kinderen (3 t/m 11 jaar) vriendje kunnen worden van Oorkaan. Onze vriendjes krijgen iedere maand een vriendjesnieuwsbrief, een cadeautje mee bij de voorstelling, kunnen mooie prijzen winnen en krijgen een Oorkaan-vriendjespas. Ben je geïnteresseerd om ambassadeur van Oorkaan te worden? Of wil je meer informatie hierover? Mail dan naar info@oorkaan.nl o.v.v. 'Ambassadeur Oorkaan'.