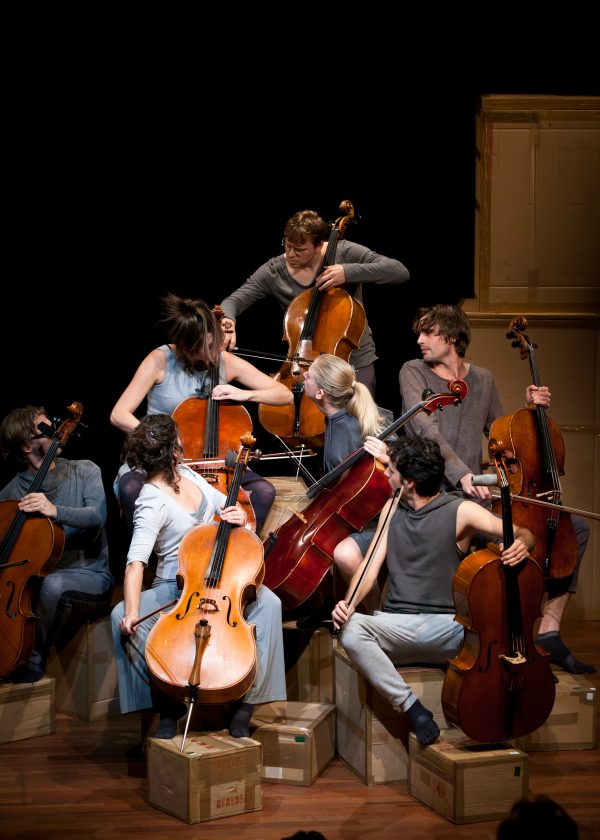 Cellostorm
In Cellostorm a lonely pigeon, in search of friends, f lies over jungles, oceans and deserts, experiencing big adventures and meeting strange creatures. Cellostorm is an imaginative production about loneliness and friendship, without words but full of humor and with music from all over the world.
Nomination YAMawards 2013 for 'best music production worldwide'
Nomination YEAH Award 2015 for 'best music production for young audiences'
5+
bekijk agenda
On Stage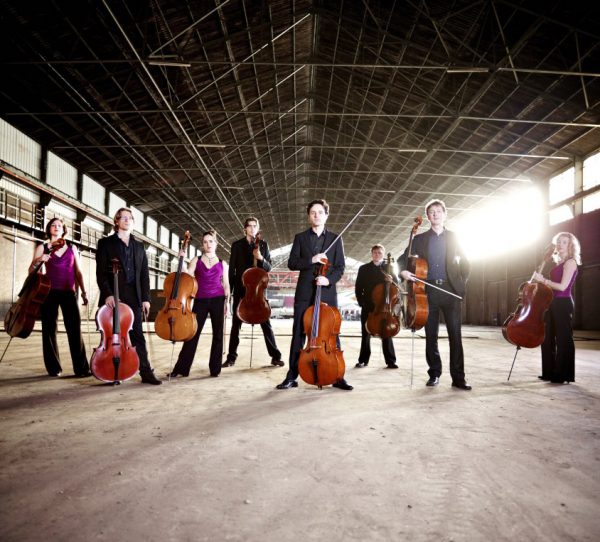 Cello Octet Amsterdam
Claire Bleumer/Mascha van Nieuwkerk, Karel Bredenhorst/René van Munster, Lieselot Watté, Marcus van den Munckhof, Rares Mihailescu, Sanne Bijker, Stephan Heber, Simon Velthuis.
Cello Octet Amsterdam is a unique formation in the world of music. The Octet stands for new music and successful crossovers between various musical styles and arts. Since its formation under the name Conjunto Ibérico in 1989, the Octet has offered radiant performances of more than 70 original works dedicated to them by many of today's most notable composers, including Xenakis, Gubaidulina, Riley, Kagel and Glass. Upon hearing the première of his work for the Octet, Arvo Pärt said "The Octet is a piece of gold, I discovered this group 10 years too late." www.cellooctet.com
Behind the scenes
Dagmar Slagmolen director/concept
Dieuweke van Reij set design/costumes
Desirée van Gelderen light design
Music
In Cellostorm, you hear music of composers such as Franz Schubert, Strauss, Philip Glass, Emile Waldteufel, John Adams, Alberto Ginastera and Astor Piazzolla.
John Adams/bew. Hans van der Heide – Shaker Loops
Franz Schubert/bew. Cello Octet Amsterdam – String Quintet in C – D956
Astor Piazzolla/bew. James Barralet – Cuatro Estaciones Porteñas
Philip Glass/bew. Niko Ravenstijn & Elias Arizcuren – Mishima and The Secret Agent
Alberto Ginastera/bew. Elias Arizcuren – Ballet Estancia
Eddie Cooley & Otis Blackwell/bew. Cello Octet Amsterdam – Fever
Emile Waldteufel/bew. Cello Octet Amsterdam – De Schaatsenrijderswals op. 183
Henry Mancini/bew. Cello Octet Amsterdam – The Pink Panther
Rares Mihailescu – Desert op. 1
Harald Austbø – Minder miauw op straat
funded by