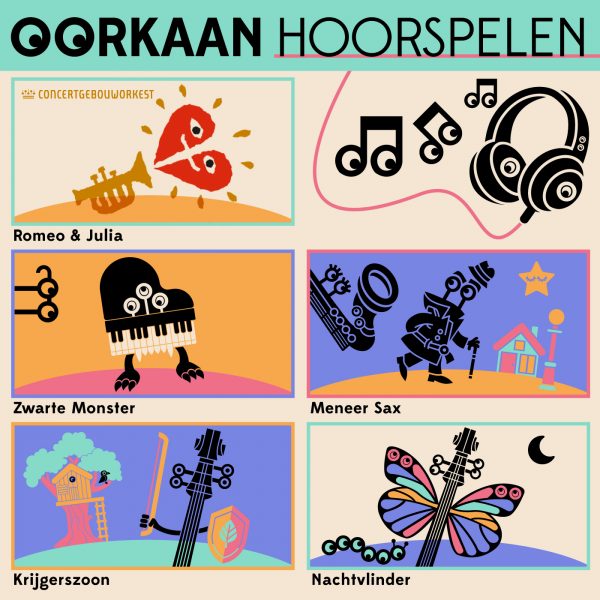 After the successful launch of the radio play Romeo and Juliet, the radio plays Black Monster with Tobias Borsboom, Warrior's Son with the Cello Octet Amsterdam, Night Butterfly with the Dudok Quartet Amsterdam and Mister Sax with the Ebonit Saxophone Quartet are now also available online.
Sanne Schuhmacher wrote short stories in which word and music alternate as narrators, with voice-actors Jouman Fattal, Steven Stavast, Gustav Borreman and Maartje van de Wetering.
Starting in 2017 Oorkaan developed various radio plays in addition to her theatrical concerts, to stimulate the imagination and develop the ability to listen. Precisely at a time when attending live concerts is not a given, Oorkaan offers a unique online listening experience, in which the whole family can enjoy the most beautiful sounds of a.o. Tchaikovsky, Bach, Bartók, Beethoven, Brahms, Debussy, Ravel, Rossini, Mendelssohn and Telemann.
The radio plays are available online, separately or as a bundle.
For the further development and distribution of Oorkaan's radio plays, Oorkaan is on the look-out for interesting partners to collaborate with in '21. Are you actively involved in the field of radio plays, whether through distribution, radio-shows, podcasts and/or a production company with voice-actors? Then we might just be interested in you!
For more information contact Oorkaan by sending an email to info@oorkaan.nl
Black Monster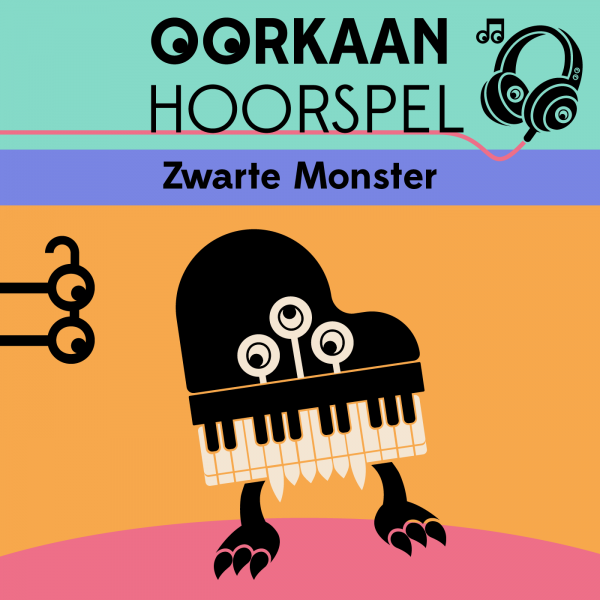 It's a cold, bleak night. Mr. Tobias is reading a book in his armchair. Suddenly the lights go out and the big black piano makes a noise out of nowhere. It roars, it snorts, the keys are pressed without anyone sitting there. But then Mr. Tobias hears the piano's howling. Since that night everything has changed…
performance Tobias Borsboom
voice actor Gustav Borreman
music Brahms, Chopin, Debussy, Mendelssohn
Mister Sax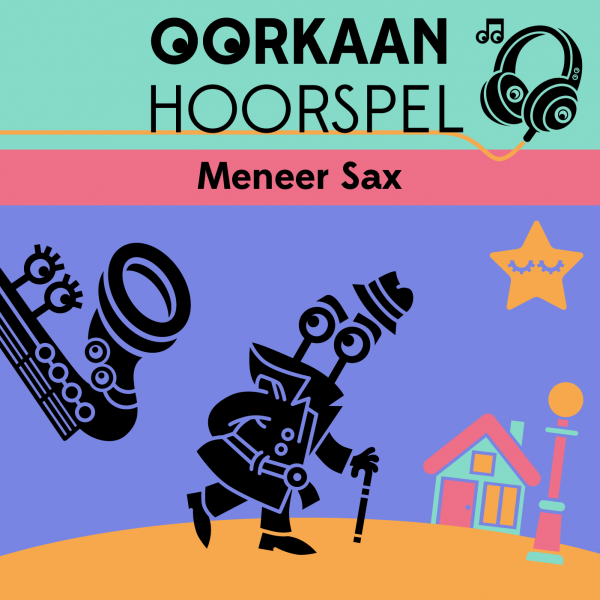 Mr. Sax has lived on a very ordinary square all his life. A new girl next door disturbs the tranquillity of old Mister Sax. During the day she blares on her saxophone and at night the musical notes creep into the house of Mister Sax. A big twinkle sparkle glimmer star in the sky brings Mister Sax and the girl next door together, and a secret comes out…
performance Ebonit Saxophone Quartet
voice actors Maartje van de Wetering and Gustav Borreman
music Bach, Mendelssohn, Ravel, Rossini, Telemann