Oorkaan Ensemble finds inspiration in Turkish and Indonesian classical music on album Shimmering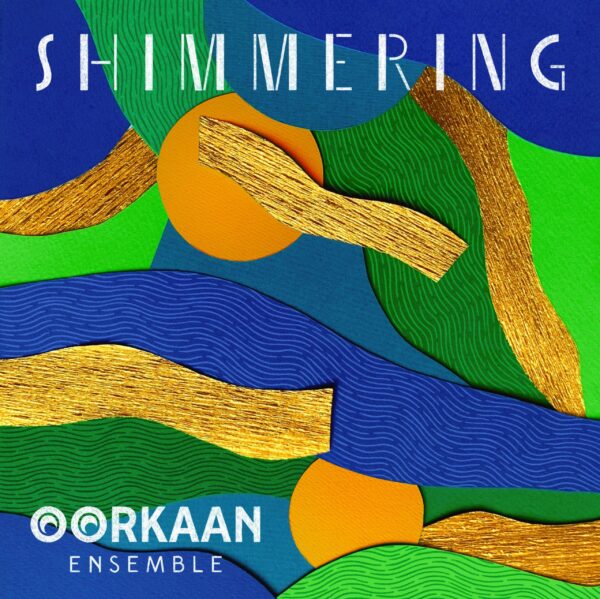 Wednesday, December 13, 2023 CD will be released Shimmering from the Oorkaan Ensemble. The ensemble was inspired by Turkish and Indonesian classical music and culture. In addition to newly composed works and arrangements, the album includes classics from Western European music and music from Turkey and Indonesia. It is notable that today's Turkish and Indonesian composers have written audibly in the European classical tradition and that composers with a Western European background lean more toward the traditional music from Indonesia and Turkey. The CD features modern pieces by Iwan Gunawan and Fazil Say and new compositions by Emre Sihan Kaleli and Michele Mazzini. Dutch composer Steven Kamperman also wrote several new Turkish-oriented works for the album. "The repertoire on this CD is not limited by national borders. Our music is global and genre-transcending, eminently suitable for concert halls that want to move with the times," says Robbrecht Van Cauwenberghe, bayanist of the ensemble, which further consists of Michele Mazzini - clarinet, Michela Zanoni - harp and Veysel Dzhesur - percussion.
At Gembyangan by Iwan Gunawan, the Indonesian composer connects Western contemporary classical music with instruments from Indonesian Gamelan. He wrote the work in 2011 and made the arrangement himself for the Oorkaan Ensemble. A great contrast with Bengawan Solo, a traditional and very popular folk song from the early 1940s. Robbrecht Van Cauwenberghe: "You can hear that same contrast in the Turkish music on the album. Kati Bim (uskudara) is a traditional Turkish song that we arranged ourselves for our instrumentation and in which we can also be heard singing. The piece Four!!! written especially for us by the Turkish and Vienna-based composer Emre Sihan Kaleli is entirely inspired by contemporary European classical music. And the two pieces by the Dutch Steven Kamperman sound considerably more Turkish than many works by Turkish composers." The Oorkaan Ensemble's lineup is unique, so there is no existing repertoire. Everything they play is arranged or composed by themselves or other composers.
Adult
The Oorkaan Ensemble was founded in 2021 within music company Oorkaan. In addition to guest ensembles and orchestras such as Slagwerk Den Haag, the Amsterdam Andalusian Orchestra and the Concertgebouw Orchestra, with whom Oorkaan regularly collaborates, Oorkaan now also has a permanent group of four young musicians of international top level who have been trained in the Oorkaan method. They play all the music from memory, creating space for theatrical performance. In addition to these theatrical concerts, the Oorkaan Ensemble plans to give more and more regular concerts. Robbrecht Van Cauwenberghe: "Those performances, too, will always be energetic and dynamic. Static is not in our dictionary. We enjoy making contact with the audience while making music. However, in everything we do, the music always comes first. At Oorkaan, which until now has mainly focused on children and youth, more and more requests are coming in for programs aimed at adults. In that context you could see this new album."
Listen to some excerpts via our website.
Shimmering - Oorkaan Ensemble | The ensemble consists of Michele Mazzini - clarinet, Michela Zanoni - harp, Robbrecht Van Cauwenberghe - bajan and Veysel Dzhesur - percussion. The album is self-released, will be released on Wednesday December 13, 2023 and will be available from that day onwards through www.oorkaan.nl.
Album cover: Kaja Major