The Oorkaan Ensemble consists of harpist Michela Zanoni, clarinetist Michele Mazzini, bajanist Robbrecht Van Cauwenberghe and percussionist Veysel Dzhesur. The ensemble's permanent director is Caecilia Thunnissen, artistic director of Oorkaan.
In its 20th anniversary, Oorkaan presented her own ensemble, with four multi-talented, sparkling young musicians of international top level. A beautiful sublimation of everything Oorkaan has built up in 20 years of artistic signature and playing style. Harpist Michela Zanonic, clarinetist Michele Mazzini, bayanist Robbrecht Van Cauwenberghe and percussionist Veysel Dzhesur together form the Oorkaan Ensemble.
They are trained according to the The Oorkaan method to theatrically performing musicians. They play all the music by heart and thus create space for theatrical performance. The repertoire they play has a double mission: to introduce as many small and large ears as possible to music performed live and to break open the canon of global classical music. The permanent director of the ensemble is Caecilia Thunnissen, artistic director Oorkaan.
Michela Zanonic
Italian harpist Michela Zanoni is described by her former teacher and world-renowned harpist Gabriella Dall'Olio as an exciting and engaging performer.
As a soloist and chamber musician, Michela performed at the Farmleigh House in Dublin for HRH Prince Albert II of Monaco's state visit to Ireland, at the Royal Festival Hall in London. In 2018, she won the John Marson Prize in St Martin-in-the-Fields. In the same year, she won 3rd prize at the international "Concours Français de la Harpe" in Limoge and at the prestigious Camac North London competition.
In 2018-2019, she received the Philharmonia Orchestra MMSF Harp Fellowship. She previously performed with the Young Musicians Symphony Orchestra, at Aspen Music Festival with the Princess Grace grant.
Michela earned her Masters in Creative Performance from Erika Waardenburg and Gwyneth Wentink at the Conservatory of Music in Amsterdam. She graduated from the Trinity Laban Conservatory of Music and Dance under the direction of Gabriella Dall'Olio and Frances Kelly.
She is grateful to SOGEDA, Trinity Laban and The John and Mortimer Foundation for supporting her studies.
MICHELE MAZZINIA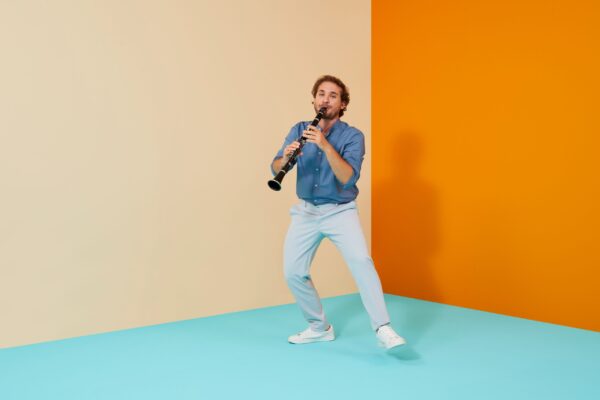 Michele Mazzini is a composer, improviser and player. He graduated with the maximum rating in clarinet classical music at the Conservatory of Milan in 2014. He also studied composition and attended international master classes in Lugano, Siena, Graz and Lier.
He took a practical course in Stuttgart with Marco Stroppa's composition class and studied improvisation at Siena Jazz with Stefano Battaglia. In 2020 he graduated with a master's degree in bass clarinet in new music at the Conservatory of Amsterdam with Erik van Deuren.
Michele is active in the contemporary music world: with the group ImprovvisoFantasia he has performed on several occasions in Milan, Rome, Turin, Trieste, with music by Cage, Stockhausen and Maderna. He recorded the world premiere of Sylvano Bussotti Grandi Numeri (Ars publica). In 2018, he performed the Italian premiere of the entire Cornelius Cardew's Treatise at the Museo del 900 in Milan.
As a soloist in the Netherlands he performed in De Ruimte, radio program Concertzender, Vondelpark Openluchttheater, Oosterkerk and Singelkerk. In ensembles he performed with ensemble Insomnio and Asko|Schönberg. His music has been performed at Muziekgebouw aan 't IJ, Splendor and at the Grachtenfestival, Gaudeamus Festival, November Music and MouseEar concerts.
Also, he is a founding member of TMR - Tuscany Music Revolution, an improvisational ensemble and creative residency dedicated to exploring new ways of making music through free improvisation. Michele has also been playing Javanese gamelan since 2019. He performs regularly at the Gamelanhuis in Amsterdam.
ROBBRECHT OF CAUWENBERGHE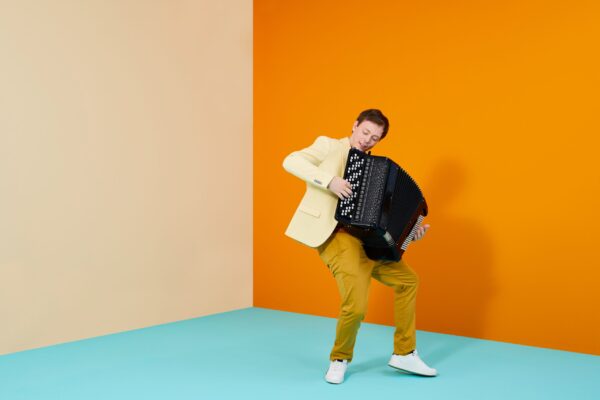 Robbrecht Van Cauwenberghe is regularly asked for concerts and music theater productions in the Netherlands and abroad due to his virtuosity and unique instrument. He has recently performed at Concertgebouw Amsterdam, Festspielhaus Baden-Baden, Philharmonie Luxembourg, Bach Festival Dordrecht, Ghent Festival of Flanders, International Chamber Music Festival Utrecht and in various Dutch concert halls and theatres.
In the summer of 2021 he made his debut as a soloist with the Stift Festival Orchestra with the double concerto Sieben Worte (Sofia Gubaidulina) alongside cellist David Cohen. He also played in productions by De Nederlandse Reisopera, Theater Sonnevanck, Festival Dag in de Branding, Muziekzomer Gelderland and Holland Opera, among others.
Robbrecht studied bajan (Russian accordion) at the Royal Conservatory of The Hague with An Raskin, the Kunstuniversität Graz with Janne Rättyä and musicology at the University of Leuven, where he completed his bachelor's degree with the degree Magna cum Laude.
In addition, Robbrecht can be heard regularly on radio and TV, including the Avrotros Spring Concert, 25 years of the Grachtenfestival, a residency in Opium on Radio 4, and as a "young hero" in the TV program Podium Klassiek.
VEYSEL DZHESUR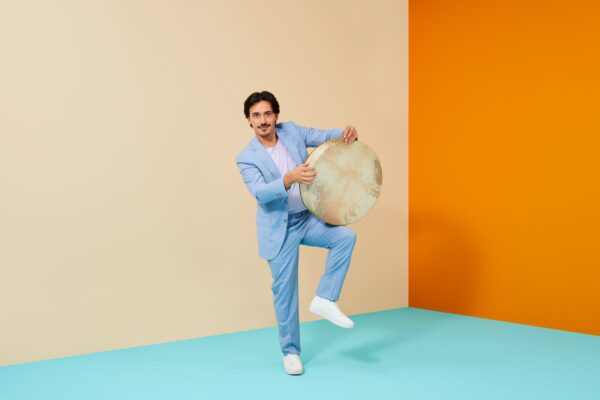 Veysel Dzhesur was born and raised in Izmir (Turkey). He started his musical career at a young age studying trumpet. He later studied classical percussion at the Conservatory of Izmir and started working as a guest musician in major orchestras across Turkey, including the Presidential Symphony Orchestra and Izmir State Symphony Orchestra.
He continued his education in the Netherlands, where he obtained his master's degree at Codarts Rotterdam and gained more experience as an orchestra player at Rotterdam Sinfonia, among others. In the last years leading up to his graduation, he developed a new passion: instruments from the Middle East.
As a multi-percussionist, he is at home in a variety of styles, from Western classical to popular and world music. Through Oorkaan's mission to introduce small and large ears to "global classical music", Veysel Oorkaan found the perfect place to apply his skills regarding instruments and music styles and bring music to life in a theatrical way.
Veysel has also been active as a music teacher for over ten years and gets energy from fueling passion for music, especially in children. The most meaningful part of his work is creating memorable experiences for his young audience. Memories that spark joy and curiosity about the world of music and inspire new generations of listeners and musicians alike.
CAECILIA THUNNISSEN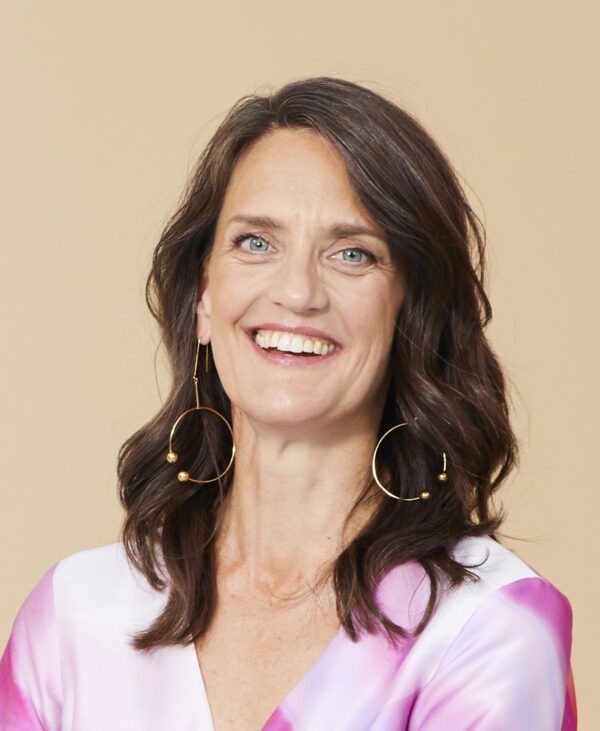 creator/director CAECILIA THUNNISSEN
Internationally awarded director Caecilia Thunnissen has created several semi-scenic operas with the Concertgebouw Orchestra: Joan of Arc au Bucher (2018) conducted by Stéphane Deneve, Wagners Lohengrin (2015) conducted by Sir Mark Elder, nominated as "Opera of the Year" by Place de l'Opera Magazine and Der flying Hollander (2013) conducted by Andris Nelsons. There she collaborated with the world's best opera singers such as Klaus Florian Vogt, Camilla Nylund, Anja Kampe, Christine Goerke, Claire de Chévigné, Judit Kutasi, and Christopher Ventris.Christopher Ventris.
Since 2015, Caecilia Thunnissen has been the artistic director of Oorkaan and developed the 'Hurricane method', an internationally recognized method of creating theatrical concerts from music. In 2020 she won the YAMawards 2020 with Jitter/tickle (2+), an international co-production of Oorkaan, Dutch National Opera and the Philharmonie Luxembourg. She also made Leave me alone! (2017) the family concerts with the Netherlands Chamber Orchestra and the Concertgebouw Orchestra Musical Catwalk  (2017), Romeo & Juliet (2018) and Tarantula and the Dance of the Animals (2018). caeciliathunnissen.com