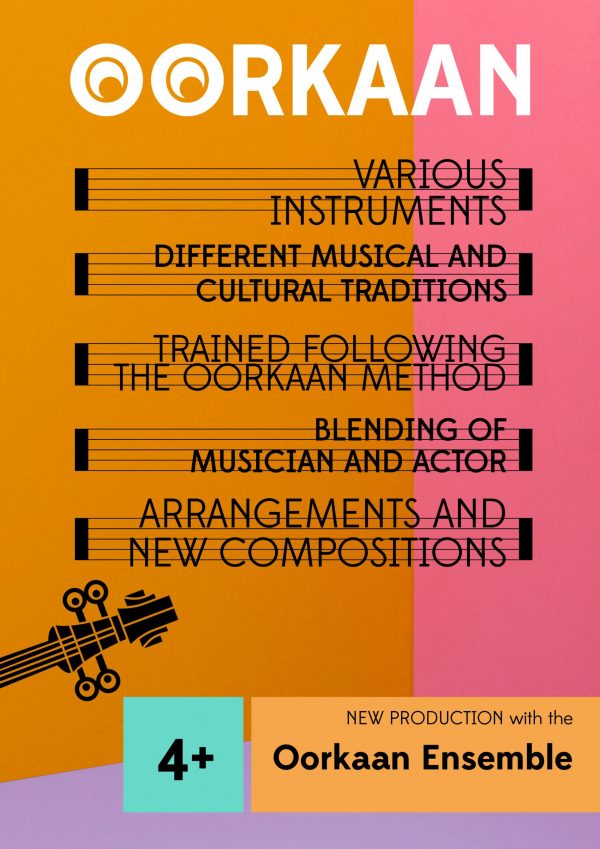 Oorkaan Ensemble
The Oorkaan Ensemble comprises four musicians and instruments, rooted in a variety of musical and cultural traditions. These musicians receive intensive training in acting techniques from the Oorkaan performance trainers, to become performers of the Oorkaan method. The standard of musical and theatrical performance is exceptionally high, and the boundary between musician and actor is blurred. The audience will not be able to tell whether it is an ensemble of actors or musicians.
4+
Behind the scenes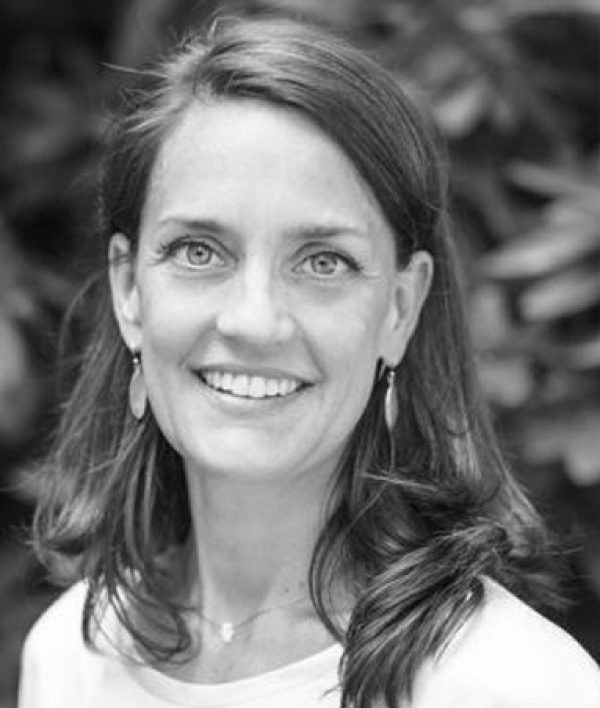 The production by the Oorkaan Ensemble is directed by Caecilia Thunnissen. Caecilia previously put together the ensembles for Tickle (winner of the YAMaward 2020 in the category Best Small Ensemble) and the Trio Diamanda for String Explorers, and added two of the three friends to the ensemble of Julian Schneeman & Friends for Caravan.
Music
Oorkaan has a dual mission: to introduce as many children as possible to classical music, and to break open the West-European canon of classical music. Oorkaan refers to the result as 'global classical music'.
The Dutch Council for Culture about this ambition:
The council values the strong motivation manifested by the plan – to create a broad programme and free up the traditional structure of music movements. The term 'global classical music' does justice to a more inclusive canon, in line with today's society.
20th anniversary
The Oorkaan Ensemble will be presented in Oorkaan's 20th anniversary year. It is a long-cherished dream come true – a sublimation of everything we have built up with regard to artistic and performance style over the past 20 years. It is the proverbial cherry on the anniversary cake.
As soon as we are able to hold auditions, we can get down to forming our ensemble. We expect to be able to do so safely in the spring. We aim to present the premiere in January 2022, with a pre-premiere in December 2012.
We look forward to keeping you informed of developments.
Credits
Director Caecilia Thunnissen
Scenography Morgana Machado Marques 
Musicians an inclusive ensemble of various instruments and musicians